The image of sea-surface temperature around Japan, shown in "Today's Image" is composed from various observations by MODIS. In this image, the land areas are gray and clouds are white. The data shows the area of flowing extension of the Kuroshio. It also clearly depicts the confluence zone of Kuroshio and Oyashio.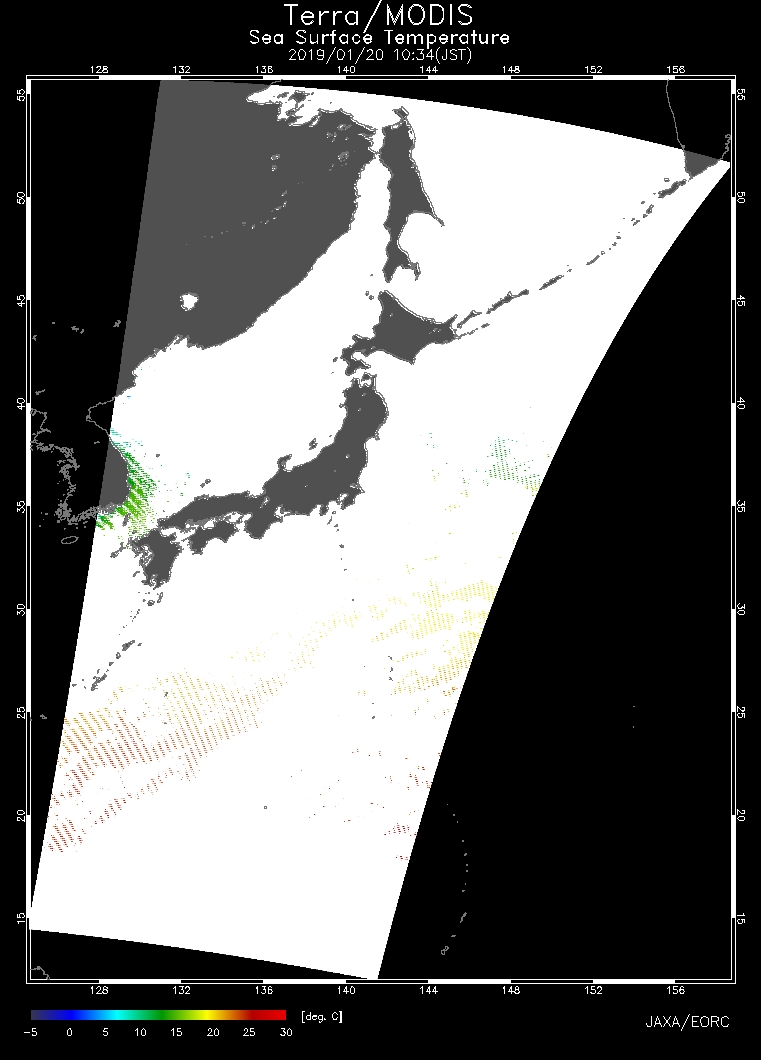 ---
Earth Observation Research Center, Japan Aerospace Exploration Agency
JAXA EORC
ALL RIGHTS RESERVED.