Jan. 23, 2003
Rainfall region associated with a developing cyclone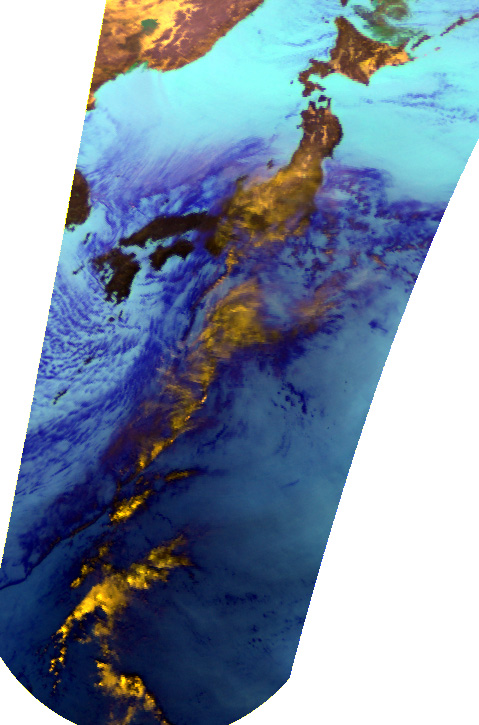 False-color composite image of AMSR. Data were acquired on 10 a.m. January 23. Rainfall region extends to southwest from the Honshu Island of Japan, associated with a developing cyclone and cold front. It snowed over Tokyo metropolitan area due to this cyclone.
---
Earth Observation Research and application Center, Japan Aerospace Exploration Agency
JAXA EORC
ALL RIGHTS RESERVED.